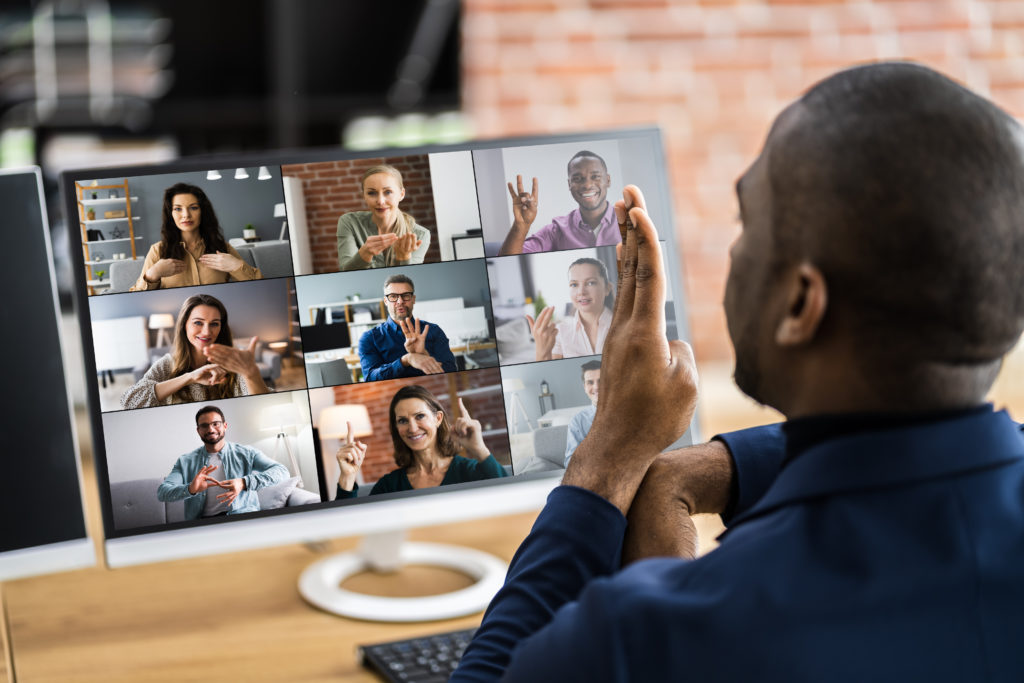 Searching for employment is daunting and stressful, and even more for those who are deaf and hard of hearing. While employers are human and want to hire those who behave and work the way they do, it's 2021, and diversity is seen as critical to any organization's success.
The Americans with Disabilities Act bans employers from discriminating against those with disabilities during the application process, hiring, training, and career advancement. Many companies have implemented the same band-aid fix on applications and added the same legal spiel of We do not discriminate based on yada yada…. Very few go so far as to ensure that their application process is accessible, not to mention their training videos, or even essential job functions (such as meetings).
Interviewing, hiring, and retaining deaf & hard of hearing employees depends largely on how accessible the hiring process is, and whether it truly meets the standards established through the ADA. Many in this community face severe difficulties regardless of the industry they wish to work in, often rejected in favor of their hearing counterparts for job opportunities and career advancement. This is supported by data in the 2018 American Community Survey, which reports that only 39.5% of Americans with hearing loss have full-time employment vs 64.4% of all Americans.
Most companies are simply not aware how easy it is to accommodate the deaf in the workplace. As long as they are qualified to do the job in front of them, deaf and hard of hearing people are just as capable as their peers; they just need to be afforded the opportunity. Their accommodations vary from live captioning to ASL interpreters to simple written notes, and there are tax credits that make all accommodations affordable. Check out these tips for interviewing and hiring deaf candidates:
When interviewing…
DO email all candidates to ask if they require accommodations prior to their interview, even if they do not ask for any.
DO NOT rescind an offer to interview due to an accommodation request.
Remember that the Americans with Disabilities Act legally requires you to provide accommodations for any interviewee and employee, regardless if you were aware of their disability or not during the interview process.
When hiring…
DO understand that you qualify towards a Work Opportunity Tax Credit (WOTC) by hiring the deaf & hard of hearing.
DO ensure your training materials have fully-captioned videos.
DO allow the deaf individual to choose their own reasonable accommodations. (Everyone is different- They know what works best for them!)
DO look into the Disabled Access Credit (small business only) for financial assistance to provide accommodations, such as ASL Interpreters.
DO NOT tell the employee that they must provide their own accommodations.
DO NOT assume they cannot do a task at work due to their deafness.
When we include the Deaf and Hard of Hearing in the workplace, we add an entirely new perspective to everything we do. These often-overlooked candidates constantly strive to overcome barriers and prove themselves to be creative, highly motivated, and valuable employees. It's up to us as their allies to make the workplace welcoming and accessible! You can learn more about the Deaf at work through the National Association of the Deaf.
Looking for guidance or training on diversity in the work place? Contact our team today to learn about more about our trainings and strategic planning sessions!